The Chattanooga Sunday Night Net
Join Jim Gifford, KM4MPF as Net Control and get in on the fun!
This Net is an open Net and is not affiliated with any club.  All properly licensed HAMs are welcomed and encouraged to join us!  We usually have between 40 and 60 check-ins, and our goal in 2020 is to grow that to 70+!
The Chattanooga Sunday Night Net generally follows the schedule below, but at times we do move things around to accommodate something.
The Net is held every Sunday evening beginning at 2000 (8pm eastern time).
Don't forget that you have many ways to connect with the Sunday Night Net! (other analog/digital repeaters, rooms, reflectors and/or talk groups may be linked in)
Analog Repeaters:
K4VCM 146.790 located on Signal Mountain (no tone required)
N4LMC 144.920 located north of Signal Mountain (146.2 tone)
N4LMC 224.560 located on Lookout Mountain (146.2 tone)
N4LMC 443.525 located in Villanow, GA (146.2 tone)
Digital Repeaters:
D-Star – N4LMC-C 145.160 – located atop Lookout Mountain, GA
D-Star – W4RRG-B 444.725 – located atop Signal Mountain, TN
DMR – N4LMC 444.7125 – located atop Lookout Mountain, GA – TS2, TG 43389
DMR – W4DMM 440.700 – located on Short Mountain in TN – TS2, TG 314722
DMR – W4PL 444.150 – located atop Signal Mountain, TN – TS2, TG 314722
Wires-X – N4LMC 442.650 – located atop Lookout Mountain, GA
Wires-X – N4LMC 442.725 – located atop Signal Mountain, TN
Digital Rooms, Reflectors and Talk Groups:
C4FM – FCS Reflector – FCS003 Room 89 SouthEast Link
C4FM – YSF Room – "US SOUTHEASTLINK"
D-Star – XReflector systems XRF139-D, XLX139-D, DCS139-D
D-Star – XReflector systems XRF913-D, XLX913-D, DCS913-D
DMR – Brandmeister Network, Talkgroup SouthEast Link #314722
DMR – TGIF Network, TalkGroup SOUTHEAST-LINK #43389
Wires-X Room – (digital only), Room # 43389
Allstar:
Analog – LMARC Node 46145
Analog – LMARC Node 46530
Digital – LMARC Node 510131 – SouthEast Link Bridge System
Echolink:
Analog – *SELINK*, Node 387904 – Echolink Conference Server
Digital – LMARC Node 94680 – SouthEast Link Bridge System
Broadcastify: ( click here to go to linked page )
N4LMC 144.920 – Signal Mtn, TN
N4LMC 224.560 – Lookout Mtn, GA
K4VCM 146.790 – Chattanooga, TN
Use the Echolink Conference Server node *SELINK*, node # 387904, for the Sunday Night Net on the 146.790!  Do NOT use the "normal" 79190 node!  It can not handle the amount of traffic and will give degraded and/or poor audio performance.  (It may even be disabled during the net)
We want to thank W4EDP, N9ZEN, K4VCM and the LMARC for all the repeaters, rooms, reflectors, talk groups, Allstar nodes and the SELINK Echolink Conference server 387904.
We are always looking for someone to call Trivia.  If this is you, your spouse, child, grandchild… shoot me an email and we will get you signed up!
Be sure to check out Net Controls Facebook page!
---
Net Schedule / Preamble
Welcome and Net Information
Call for Emergency Traffic
Call for General Announcements
Check-in
Section 1: Mobiles, Portables, Short Time, In/Out, Echolink Stations
Section 2: Anyone anywhere by Call Prefix (A 1st, K 2nd, N 3rd & W 4th)
Section 3 : Late Check-Ins from Anyone, Anywhere
Technical Issues and/or questions
Swap Shop (sell, trade, buy, etc – ONLY HAM Radio related items are allowed)
Check-In Comments from each station
Jokes by the youngsters
Code practice
Slow Scan TV
Trivia Time (a favorite of everyone's!)
Last check for late Check-Ins, Announcement reminders
Net Wrap-Up
---
You can also listen in (listen only) on Broadcastify.  Don't forget to follow along online using NetLogger, it's free and is available for Mac, Linux and Windows (desktops/laptops only, no tablets/phones yet)!  Hop on and follow the logging, see who's on… and who's not, plus join in on the conversations taking place in the "Almost Instant Messenger" (AIM) window, lot's of interesting conversations usually taking place.  Once you have NetLogger up and running, look for "SundayNightNet org".
For more information or for answers to any questions, send us an email.
Check out our picture gallery, we're putting new pictures up.  If you have pictures you want to share with us, please contact Emmett Perdue (W4EDP), Jim Gifford (KM4MPF) or Terri Perdue (N9ZEN).
---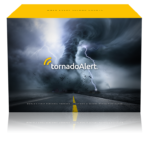 Tornado Alert
Revolutionary detection technology – Get yours NOW from KM4MPF Sales!
Tornado Alert is a scientific breakthrough based upon over 40 years of research. Unlike existing warning technologies, Tornado Alert constantly monitors the skies in real-time for electrical activity, the scientifically proven cause of tornado formation. Tornado Alert will tell you when a tornado, lightning or severe weather is detected within a 30 mile radius of your location, that's up to 30 minutes warning with live proximity status, giving you with critical time to get to safety, day or night.
Watch the video below for information on these life saving devices or go to Tornado Alerts website to learn even more!
---
Lone Ranger Wellness Net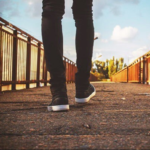 The Sunday Night Net and LMARC, along with K4VCM, are proud to sponsor The Lone Ranger Net!

What is the Lone Ranger Net?  Good question, the net was put into place after a real event that happened in our area which resulted in a local HAM becoming a silent key.
The net meets every night at 7pm Eastern time on the K4VCM 146.790 repeater.  The repeater is located high atop Signal Mountain north of Chattanooga, TN.  You can also use Echolink K4VCM-R, node 79190.
This is a "Wellness" net.  The idea and purpose of the net is to allow a daily check-in for those who wish to have someone make sure they are OK.  This could be a shut in, someone who's mobility is impaired, a single person, the elderly, someone who's health isn't good, etc.  By checking into the net, everyone knows you're OK.  If you wish, and it is strictly voluntary, you can request that further steps be taken should you be a "no show".  This could be a call, a text, notify a local relative, a drive by, even notify authorities if necessary.
Our first net on Monday April 6, 2020 at 7pm eastern time was a huge success!  We had a dozen or more check-ins with 4 check-ins who were requesting well being daily checks.  Let's keep this ball rolling!
Current Net Controls are:
K4FLH – Bill Price
KM4MPF – Jim Gifford
KN9W – Joe Birchfield
N4WBC – Bill Crowell
The net is always actively looking for help running the net.  If you would like to volunteer for certain days, weeks or even just a night or two, contact us and we will get in touch with you
---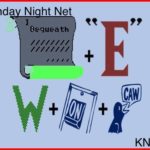 Curious about Slow Scan TV?  We started in June of 2019, and will be sending a Slow Scan TV photo out via all the repeaters we are connected to.
If you ever wanted to know more about Slow Scan TV, now is your chance to get in on the fun and learn!  We play on 145.800 after the net.
It takes about 1 minute and 52 seconds to send a picture (of average size) around the world or around the block on most any radio using slow scan tv and it will be received as clearly as the picture to the left, or even better under good conditions.  Conditions and your setup can make huge differences in quality.  See the images that we've transmitted in our photo gallery.
Want to see this in action, check out this video recorded live!  The actual picture transmission starts at about the 1:20 mark in the video.  Note, this is a large file and may take time to download/buffer and start, so be patient.
Problems watching or seeing the video?  Here is a direct link to the video on YouTube.
73, See ya there! Jim – KM4MPF
---
The No Net Net, Chattanooga Edition. 
In this episode, we visit Chattanooga, located in southeastern Tennessee, famous for its rich history as a major transportation hub during the civil war and continuing right through today. Chattanooga is also known around the world for the 1940s song Chattanooga Choo Choo.
Thanks to EchoLink technology, the traveling repeater road show with Brian KB3WFV and Clark N1BCG land the No Net Net on the K4VCM 146.790 repeater and meet Lloyd NE4LH, Rob KN4KDD, and Steve KN4NSZ. This was notably one of the friendliest groups of people we've ever met.
Our Hosts: Lloyd NE4LH, an Amateur Extra who's been interested in radio his whole life and a ham radio operator for over 20 years, Rob KN4KDD, a relatively new ham who enjoys operating 2M and building a variety of projects with Arduino and Raspberry Pie along with Steve, KN4NSZ who is also a new ham and just 13 years old, loves operating 2M and building his tape measure Yagi antenna.
---
Page last updated: April 19, 2020 @ 1057 by W4EDP