Join Jim Gifford, KM4MPF as Net Control and get in on the fun!
This Net is an open Net and is not affiliated with any club.  All properly licensed HAMs are welcomed and encouraged to join us!  We usually have between 60 and 70 check-ins, and our goal in 2021 is to grow that to 80+!
The Sunday Night Net, broadcast from Chattanooga, TN, generally follows the schedule below, but at times we do move things around to accommodate something.
The Net is held every Sunday evening beginning at 2000 (8pm eastern time).
73, Hear ya on the net! – Jim – KM4MPF
---
Don't forget that you have many ways to connect with the Sunday Night Net! (other analog/digital repeaters, rooms, reflectors and/or talk groups may be linked in)
Analog Repeaters (local):
K4VCM 146.790 located on Signal Mountain (no tone required)
N4LMC 144.920 located north of Signal Mountain (146.2 tone)
N4LMC 224.560 located on Lookout Mountain (146.2 tone)
Digital Repeaters (local):
DMR – N4LMC 444.7125 – located atop Lookout Mountain, GA – TS2, TG 43389
DMR – W4PL 444.150 – located atop Signal Mountain, TN – TS2, TG 314722
Wires-X – N4LMC 442.650 – located atop Lookout Mountain, GA (DN Only)
Wires-X – N4LMC 442.725 – located atop Signal Mountain, TN (DN Only)
Digital Repeaters (non-local, may be many others connected):
DMR – W4DMM 440.700 – located on Short Mountain in TN – TS2, TG 314722

DMR

–

W4DMM 440.625 – located in Lebanon, TN –

TS2, TG 314722

Wires-X – KG4FZR 442.275 – located in Athens, TN (DN Only)
Wires-X – NQ4Y 145.410 – located atop Monteagle Mtn, TN (DN Only)
Wires-X – W4CMB 443.200 – located in Lavonia, GA (DN Only)
Wires-X – W4DRC 443.000 – located Dalton / Fort Mtn, GA (DN Only)
Digital Rooms, Reflectors and Talk Groups:
C4FM – FCS Reflector – FCS002 Room 89 SouthEast Link (DN Only)
C4FM – FCS Reflector – FCS003 Room 89 SouthEast Link (DN Only)
C4FM – YCS Reflector – YCS310, Room #36 (Hotspot connects to FCS31036) (DN Only)
C4FM – YSF Room – "US SOUTHEASTLINK" Room 43389 (DN Only)
DMR – Brandmeister Network, Talkgroup SouthEast Link #314722
DMR – DMR+ Network, Quadnet IPSC2 server, TG323
DMR – QRM Network, Talkgroup SouthEast Link #43389
DMR – TGIF Network, TalkGroup SOUTHEAST-LINK #43389
NXDN – SouthEast Link NXDN Reflector 43389 (DN Only)
P25 – SouthEast Link P25 Reflector 43389
Wires-X Room – (digital only), Room # 43389 (DN Only)
Allstar:
Analog – LMARC Node 46145
Analog – LMARC Node 46530
Digital – LMARC Node 510131 – SouthEast Link Bridge System
Echolink:
Analog – *SELINK*, Node 387904 – Echolink Conference Server
Digital – LMARC Node 94680 – SouthEast Link Bridge System
Broadcastify: ( click here to go to linked page )
N4LMC 144.920 – Signal Mtn, TN
N4LMC 224.560 – Lookout Mtn, GA
K4VCM 146.790 – Chattanooga, TN
Use the Echolink Conference Server node *SELINK*, node # 387904, for the Sunday Night Net on the 146.790!  Do NOT use the "normal" 79190 node!  It can not handle the amount of traffic and will give degraded and/or poor audio performance.  (It may even be disabled during the net)
We want to thank W4EDP, N9ZEN, K4VCM and the LMARC for all the repeaters, rooms, reflectors, talk groups, Allstar nodes and the SELINK Echolink Conference server 387904.
We are always looking for someone to call Trivia.  If this is you, your spouse, child, grandchild… shoot me an email and we will get you signed up!
Be sure to check out Net Controls Facebook page!
---
Net Schedule / Preamble
Welcome and Net Information
Call for Emergency Traffic
Call for General Announcements
Check-in
Section 1: Mobiles, Portables, Short Time, In/Out, Echolink Stations
Section 2: Anyone anywhere by Call Prefix (A 1st, K 2nd, N 3rd & W 4th)
Section 3 : Late Check-Ins from anyone, anywhere
Technical Issues and/or questions
Swap Shop (sell, trade, buy, etc – ONLY HAM Radio related items are allowed)
Check-In Comments from each station
Jokes by the youngsters
Slow Scan TV
Trivia Time (a favorite of everyone's!)
Last check for late Check-Ins, Announcement reminders
Net Wrap-Up
You can also listen in (listen only) on Broadcastify.  Don't forget to follow along online using NetLogger, it's free and is available for Mac, Linux and Windows (desktops/laptops only, no tablets/phones yet)!  Hop on and follow the logging, see who's on… and who's not, plus join in on the conversations taking place in the "Almost Instant Messenger" (AIM) window, lot's of interesting conversations usually taking place.  Once you have NetLogger up and running, look for "SundayNightNet org".
For more information or for answers to any questions, send us an email.
Check out our picture gallery, we're putting new pictures up.  If you have pictures you want to share with us, please contact Emmett Perdue (W4EDP), Jim Gifford (KM4MPF) or Terri Perdue (N9ZEN).
---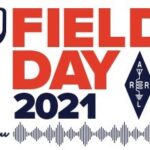 ARRL Summer Field Day 2021! – Come take part in this yearly get together!
The Sunday Night Net (SNN) is partnering with The Lookout Mountain Amateur Radio Community (LMARC) and The Tri-States Amateur Radio Club (TSARC) to host the 2021 Summer Filed Day event this year.  We will be providing a lunch Saturday afternoon and a dinner Saturday evening.
Come join in n the fun!  There will be stations setup for contact on multiple bands, there will be multiple antennas to try out.  There will also be a Get On The Air (GOTA) station where non HAMs can see, touch and even get on the air!  Bring your friends and family, let's have some fun!  Please let us know if you plan to come and how many might be in your party so we can be prepared.  Follow this link to let us know.
We've all been cooped up way to long, so this is not only a great way to get out and get together with our HAM families and have a fun time, it can also be a learning experience fo us as well as friends or family that want to see or learn about what we do including the play part and beyond to things like public safety, etc.
KM4MPF Sales will be there with live demonstrations on power alternatives such as generators, solar panels, Bioenno batteries and more.  There will be demonstrations of antenna analyzers and how to use them.
Every June, more than 40,000 hams throughout North America set up temporary transmitting stations in public places to demonstrate ham radio's science, skill and service to our communities and our nation.  It combines public service, emergency preparedness, community outreach, and technical skills all in a single event.  Field Day has been an annual event since 1933, and remains the most popular event in ham radio.
Join us for this fun event June 26th and 27th in The Cove!  TSARC Field Day will be held at the Cedar Grove Community Center in beautiful McLemore Cove (click the link for Google Maps).  The address is 5395 West Cove Road, Chickamauga, GA 30707.  (be sure you put the word "West" in the address if you are using something other than the link above.  That same address exists on Cove Rd and will mislead you!)
Field Day will start June 26 at 2PM , although we do need people showing up around 9AM to help with setup.  If you can help with setup and / or tear down and clean up, please let us know by filling out the form here.  It will run until 2PM Sunday June 23 and we will need people to stick around to tear down and clean up.  See The Tri-States ARC Website for more info on this event.
---
Curious about Slow Scan TV?

We started in June of 2019, and will be sending a Slow Scan TV photo out via all the repeaters we are connected to.
If you ever wanted to know more about Slow Scan TV, now is your chance to get in on the fun and learn!  We play on 145.800 after the net.
It takes about 1 minute and 52 seconds to send a picture (of average size) around the world or around the block on most any radio using slow scan tv and it will be received as clearly as the picture to the left, or even better under good conditions.  Conditions and your setup can make huge differences in quality.  See the images that we've transmitted in our photo gallery.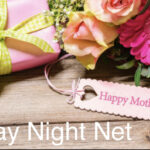 Occasionally we will have a 'bonus' or additional picture that we send towards the end of the net, we will post it here as well as add it to the pic album.
The Sunday Night Net and it's administrators wish You and Your Family a Very Happy New Year.  We hope it's a prosperous and safe on..  God Bless!
Want to see this in action, check out this video recorded live!  The actual picture transmission starts at about the 1:20 mark in the video.  Note, this is a large file and may take time to download/buffer and start, so be patient.
Problems watching or seeing the video?  Here is a direct link to the video on YouTube.
---
VE Testing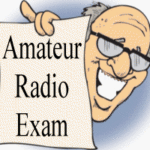 Want to test for your first license, or maybe you want to upgrade from Tech to General or even go all the way to Extra!
We've got you covered.  There are tests available in the area at most any given time.  While pre-registration isn't required, it is definitely best to let us know ahead of time if you want to test and what you want to test for so that we can be sure to have the needed resources on hand to take care of you.
Please Note:
That if you choose not to contact in advance, there is no guarantee that the test will take place or that your particular needs can be met.
The FCC requires a FRN number!  You will not be able to test without one, no exceptions can be made.
The FCC requires a valid email address!  You will not be able to test without one, no exceptions can be made.
The fees collected go directly to the ARRL and the FCC.  The VE testing entity does not keep even 1 cent and even absorbs some costs!
If extreme difficulties exist that prohibit you from utilizing one of these sessions, such as permanent work schedules, etc, use the Contact Page here and give us as much information as possible.  We will attempt to help you in any way that we can.  This is provided on a case by case basis, and is only for hardships beyond a persons control.