The Chattanooga Sunday Night Net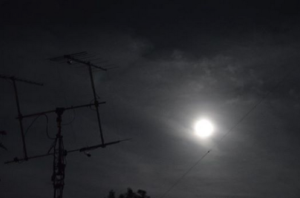 Join Jim Gifford, KM4MPF as Net Control and get in on the fun!
This Net is an open Net and is not affiliated with any club.  All properly licensed HAMs are welcomed and encouraged to join us!  We usually have between 40 and 60 check-ins, and our goal in 2019 is to grow that to 70+!  The Chattanooga Sunday Night Net generally follows the schedule below, but at times we do move things around to accommodate something.
The Net is held every Sunday evening beginning at 2000 (8pm eastern time) on the K4VCM 146.790 repeater, which is located high atop Signal Mountain in Chattanooga, TN (no tone is required, this is a Fusion repeater and does transmit 107.2 TSQL).
---
Net Schedule / Preamble
Welcome and Net Information
Call for Emergency Traffic
Call for General Announcements
Check-in
Section 1: Mobiles, Portables, Short Time, In/Out, Echolink Stations
Section 2: Anyone anywhere by Call Prefix (A 1st, K 2nd, N 3rd & W 4th)
Section 3 : Late Check-Ins from Anyone, Anywhere
Technical Issues and/or questions
Swap Shop (sell, trade, buy, etc – ONLY HAM Radio related items are allowed)
Check-In Comments from each station
Trivia Time (a favorite of everyone's!)
Last check for late Check-Ins, Announcement reminders
Net Wrap-Up
---
You can also join us via Echolink on K4VCM-R, node 79190, additionally you can listen in (listen only) on Broadcastify.  Don't forget to follow along online using NetLogger, download it at the link to the left.  It's free and is available for Mac, Linux and Windows (desktops/laptops only, no tablets yet)!  Hop on and follow the logging, see who's on… and who's not, plus join in on the conversations taking place in the "Almost Instant Messenger" (AIM) window, lot's of interesting conversations usually taking place.  Once you have NetLogger up and running, look for "SundayNightNet org E LINK 79190".
For more information or questions, send an email to question@sundaynightnet.org.
Check out our picture gallery, we're putting some pictures up here.  If you have pictures you want to share with us, please contact Emmett Perdue (W4EDP), Jim Gifford (KM4MPF) or Terri Perdue (N9ZEN).
PS…  Coming Soon: Look for more information, upcoming events, etc!