The TAG (TN, AL, GA) Net
Join Terri Perdue, N9ZEN as Net Control and get in on the fun!
This Net is an open Net and is not affiliated with any club – we are focused on the community the hobby creates..  All YL's everywhere are welcome and encouraged to join us!  And OM's, we appreciate your support and behind the scenes help, so please keep listening in!!  We are a small group of YL's and we are growing!  We meet on the air and off, for fellowship, fun, technical and emergency preparedness training.  We for the most part follow the schedule below, but may change it a little if needs arise for special topics.
The Net is held every Monday evening beginning at 2000 (8pm eastern time) and generally last 60 to 90 minutes.
Don't forget that you have many ways to connect with the TAG YL Net!
Repeaters:
W4GTA 145.350 repeater on Lookout Mountain.
N4LMC 146.640 repeater on Signal Mountain.
N4LMC 224.560 repeater on Lookout Mountain.
N4LMC 443.525 repeater in Villanow, GA. (local Villanow coverage only)
Multiple repeaters throughout Georgia (via the *GEORGIA* Conference Server)
Echolink:
Echolink Conference Server *SELINK*.
Echolink Conference Server *GEORGIA*
Allstar:
N4LMC Allstar Node 46530.
N4LMC Allstar Node 510130.
We want to thank the Tri-States Amateur Radio Club for the 145.350 repeater, W4EDP, N9ZEN and the LMARC for the 146.640, 224.560 & 443.525 repeaters as well as the 46530 & 510130 Allstar nodes and the SELINK Echolink Conference server.
We are always looking for training and emergency preparedness topics.  If you have an idea for a topic or would like to present one, just shoot us an email and we will get you signed up!
---
Net Schedule / Preamble
Welcome and Net Information
Call for Emergency Traffic
Call for General Announcements
Check-ins
Fellowship
Tech Talk
Technical Training Topic
Emergency Preparedness Training Topic
Last Call for Comments
Net Wrap-Up
---
Don't forget to follow along online using NetLogger, it's free and is available for Mac, Linux and Windows (desktops/laptops only, no tablets/phones yet)!  Hop on and follow the logging, see who's on… and who's not, plus join in on the conversations taking place in the "Almost Instant Messenger" (AIM) window, there are lot's of interesting conversations usually taking place.  Once you have NetLogger up and running, look for "TAG YL Net-Echolink SELINK 387904".
For more information or for answers to any questions, send us an email.
Check out our picture gallery, we're putting new pictures up all the time. If you have pictures you want to share with us, please contact Emmett Perdue (W4EDP) or Terri Perdue (N9ZEN).
---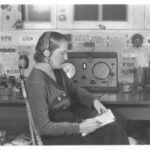 In 1931, there were only 86 women (vs 18,000 men!) that were licensed as amateur radio operators in the USA. How far we have come!
---

Ham shack safety (2020-06-22)
One of the joys of the hobby is finding things and using them for their unintended purposes or pushing items to the fullest capabilities or in other words just getting creative in our shacks. With that in mind, it may be a good idea to just hit on a couple items regarding ham shack safety. Bear in mind that this is not an exhaustive list and hazards have a way of lurking behind unexpected corners and leaping out when least expected to bring mayhem at the worst opportunities.
With that in mind, let's break this down into two specific areas personal safety and equipment safety.
Personal Safety:
Slips, Trips, and Falls

While summer is the time for trips, unexpected trips that cause injury bring the whole season down. You can easily minimize your risk by keeping walk ways clear. Don't run cords across a walk way, or hide them under a rug potentially creating a fire hazard. Avoid slips by cleaning up any spills right away and don't pile and stack things on the floor or other flat surfaces where they can avalanche and either cause a stumble or bury small children and beloved pets. Also, don't underestimate the hazard of low lightening. If you can't see well enough for the project you are working on those hazards can hide in the shadow and trip you up before you know what has happened.

Zips, Zaps and Cuts

Watch out for those sharp edges and electrocution hazards, especially when covers are removed from equipment during a project (or a past project that has become a beloved dust monument). Return covers when feasible during extended breaks in a project, or cover the item with a thick towel or cover (again if not attached to power in order to avoid a potential fire hazards). Also be aware that exposed or worn wires can either shock you or cut you. Check wires regularly and replace those that need to replaced. Last but certainly not least, most hams do not have the luxury of a shack big enough to match their enthusiasm for the hobby. Be careful not to overload electrical outlets or circuits in your enthusiasm to have a robust electronic emporium.
Now that we hopefully have you operating safely in your shack, let's take a look at that equipment you've invested your time, money and lots of sweat equity into.
Power, Power and more power

While the more power the better rings true in many a ham's hearts, you have to have the right amount of power for the right job. Check your power supplies to make sure you aren't matching the wrong adapter to equipment when digging through your treasure trove for replacements. This was mentioned before but it bears repeating, don't overload your power outlets and circuits. Ground your equipment and make sure to use a surge protector to add an additional layer of protection from that other power spikes

Dust, Liquids and other dooms

While we all love our four legged pets, those pesky dust bunnies get into everything. While they can cause allergies issues and other health concerns remember, just like your other loved ones, your equipment needs to breathe too! I'm not saying you need a weekly house keeper, but we've all been in that shack where we could write our initials in the dust for other civilizations too eventually find. While we are talking about basic house keeping, keep your beverages and other liquids away from your equipment. You need to stay hydrated but even a minuscule amount of liquid can do serious amounts of damage! Even though I too have set my 'can' down where it shouldn't have been for a quick second to grab something or for a quick QSO, It just isn't worth the risk.

Light it up or DON'T

Lights, camera, action. Well maybe we should say, lights, radio, action. Don't fumble around in the dark with your equipment. Make sure that you have the right level of lighting for working on your projects (and not just the flame from your blow torch when your soldering)…and speaking of setting things on fire, just as it's important to have the right fire extinguishers for your kitchen, it is equally important to have the right one for your shack. A class C fire extinguisher (designed for electrical fires) would be a great gift for any ham radio enthusiast.
This isn't an exhaustive list of the risks and hazards of the hobby, and let's face it, part of the fun of the hobby is satisfying the mad scientist in each of us and trying new and creative things. If I've missed an item that should be highlighted, let me know and we will add it to the list.
---
Want to jump in and help?
We are always looking for Alternate Net Control operators to help us out on a regular basis, we also need someone to take the Net a few times a year for various reasons!
Think about volunteering to be the ANC this week or any week in the future.  It is a BIG help to the NC to know that someone else is listening to the check-ins and conversations because, as you have noticed, sometimes the signals are weak or scratchy and it is hard to hear clearly.  So the ANC is a BIG help, 4 ears are better than 2.
What does the Alternate Net Control (ANC) do you ask.  Well, you listen to the check-ins and write down their names, call signs, location, how they are coming into the net, etc — just like the NC (Net Control) person is doing. You are a 'double check' so to speak.  When / if the Net Control misses a check in or can't hear all that the person checking in said, then you serve / help as a back up with the information.  Finally, at the end of the net, the NC and the ANC compare their numbers of checkins. Usually they both agree. The ANC then emails or texts the list she made to the NC and that's it.
It is very unlikely that the ANC has to become the NC, but with the script you will do fine.  And not to worry — the NC will not pretend to go off the air just to make you become the NC.
Usually that is all the ANC has to do — but, if perchance, the radio of the NC goes kerplooie (is there such a word?) and doesn't transmit or NC has some kind of crisis and can't transmit, then the ANC takes over till the NC gets back on the air.  What do you do while the NC is recovering?  Just follow from wherever the NC was on the script.
For a copy of the TAG YL Net NC script, click here to download a copy.
---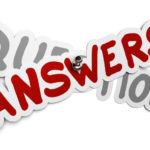 FAQ's
We know you might have some questions, and we want to help you get answers to them! Check back here often as we will update this section as needed.  If you have a question and can't find an answer, contact us and we'll help you out.

What is a YL? YL = Young Ladies.  This is the Ham term for Ladies who are Licensed Amateur Radio Operators (aka Hams).  YLs can be very young, young, old, older, or oldest – They can be Novices, Technicians, Generals, Advanced, or Extras — but all Licensed Female Amateur Radio Operators are always YLs.
What is an xYL? That is a term that has come into use in the past decades to indicate an YL who has gotten married.  However xYL is technically not the correct term.  The original term of YL , which is a CW (morse code) abbreviation, is the one that is technically the correct term to use.
What is an OM? Well, as you might guess, since there are YLs, there are also OMs.  An OM is an Old Man. Nuff said.
What does the term 73 mean? It is a Morse Code (CW) abbreviation.  It had other meanings prior to 1908, but in about 1908, the term 73 acquired its current meaning of "best regards," and is often used as a sign off ending to a conversation on Ham Radio.
What does the term 33 mean? This is another Morse Code (CW) abbreviation which means "love sealed with friendship and mutual respect between one YL and another YL." It was coined by Clara Reger, W2RUF and adopted officially by YLRL (Young Ladies Radio League) in 1940.
Are there any exceptions to this rule of having to be a Licensed Ham to talk on the radio? YES, there are slight exceptions to this rule — One is that in a true true emergency you can go on the air and call for help.  Another is that at the Annual Field Day events there is usually a GOTA (Get on the Air) station where non-hams can talk BUT there must be a Licensed Ham at the station and in control of the station.
What is a Directed Net? Often you hear the Net Control person say "This is a Directed Net".  What does this mean? According to this wiki website
A net or directed net, in radio-amateur operating procedure, is an organized meeting of multiple stations on a common frequency at a scheduled time. One station is designated to serve as net control; all requests to talk to and /or deliver message traffic to the net are initiated by sending an identifier (such as "Question" or "Comment" or your callsign to the net control station and then waiting for the Net Control Station to reply back and ask the station (you or whomever) before that station or you continues with what that calling station (or you) say or need or want to say.. The directed net structure reduces the number of message collisions, where multiple stations attempting to transmit simultaneously could otherwise cause unwanted interference to communication within the group. "
Said in simplier terms: "This is a Directed Net" means that all communications are directed to Net Control and stations should wait to be acknowledged — hence Net Control coordinates all communications instead of everyone just talking willy nilly.
What is an ELMER? An Elmer is the name for a Ham, whether a YL or an OM, who can answer your questions, explain things, loan you equipment, help you with your radios or antennas or whatever, etc.  Feel free to ask him or her for help, suggestions, etc. Elmers LOVE to help all hams whether they are newbies or not.
33 Y'all, See ya there! Terri – N9ZEN
---