The TAG (TN, AL, GA) Net
Join Terri Perdue, N9ZEN as Net Control and get in on the fun!
This Net is an open Net and is not affiliated with any club – we are focused on the community the hobby creates..  All YL's everywhere are welcome and encouraged to join us!  And OM's, we appreciate your support and behind the scenes help, so please keep listening in!!  We are a small group of YL's and we are growing!  We meet on the air and off, for fellowship, fun, technical and emergency preparedness training.  We for the most part follow the schedule below, but may change it a little if needs arise for special topics.
The Net is held every Monday evening beginning at 2000 (8pm eastern time) and generally last 60 to 90 minutes.
Don't forget that you have many ways to connect with the TAG YL Net!
Repeaters:
W4GTA 145.350 repeater on Lookout Mountain.
N4LMC 146.640 repeater on Signal Mountain.
N4LMC 224.560 repeater on Lookout Mountain.
N4LMC 443.525 repeater in Villanow, GA. (local Villanow coverage only)
Echolink:
Echolink Conference Server *SELINK*.
Allstar:
N4LMC Allstar Node 46530.
N4LMC Allstar Node 510130.
We want to thank the Tri-States Amateur Radio Club for the 145.350 repeater, W4EDP, N9ZEN and the LMARC for the 146.640, 224.560 & 443.525 repeaters as well as the 46530 & 510130 Allstar nodes and the SELINK Echolink Conference server.
We are always looking for training and emergency preparedness topics.  If you have an idea for a topic or would like to present one, just shoot us an email and we will get you signed up!
---
Net Schedule / Preamble
Welcome and Net Information
Call for Emergency Traffic
Call for General Announcements
Check-ins
Fellowship
Tech Talk
Technical Training Topic
Emergency Preparedness Training Topic
Last Call for Comments
Net Wrap-Up
---
Don't forget to follow along online using NetLogger, it's free and is available for Mac, Linux and Windows (desktops/laptops only, no tablets/phones yet)!  Hop on and follow the logging, see who's on… and who's not, plus join in on the conversations taking place in the "Almost Instant Messenger" (AIM) window, there are lot's of interesting conversations usually taking place.  Once you have NetLogger up and running, look for "TAG YL Net-Echolink SELINK 387904".
For more information or for answers to any questions, send us an email.
Check out our picture gallery, we're putting new pictures up all the time. If you have pictures you want to share with us, please contact Emmett Perdue (W4EDP) or Terri Perdue (N9ZEN).
---

Why participate in a net?
We hear about them all the time, they seem to be rampant everywhere (virtually one for any day of the week). But why should we join the nets?
Of course I'd be interested to hear your perspective on why to join a net. Don't hesitate to email your comments to me and if I receive enough feedback I'll post a follow up.
Learn Proper Technique
Many hams participate in the hobby to be able to assist in emergency communications and some are in the hobby for the shear joy of the science and technical geek factor. Regardless of why you are in the hobby, it is important to operate your station correctly. Nets provide operators with an environment to learn a variety of skills: how to operate their radios, speaking effectively for a good transmission, the errors of quick keying, traffic handling, how to break into a QSO, how to report information and the ability to listen and record important information. (Just to name a few.)
Check the Range of Your Equipment for Prolonged Communications
Many people report when the bands are open, or good conditions for propagation on the nets, but have you ever thought about how many times communications are necessary under the perfect condition? It's Murphy's Law that communications are most essential and reliant on ham radio under adverse conditions. Nets provide an opportunity for operators to experiment with reaching Alaska, Australia, locally and wherever net's operate via many modes of communication. Testing your capability in regular participation of nets will help the operator determine where the communication opportunities are and evaluate the range and capability of their equipment. Programming radios, tones, talk groups, time slots, or antenna requirements and adjustments are just a few examples of things that can be done in advance of a crisis to ensure that equipment will be ready when needed. Participating in a regular net ensure that not only did you reach the intended communication hub once, but you can regularly connect to the hub and your signal can be clearly received.
Build Your Network
If you have ever listened to a hurricane net, you've noticed that people who know the Net Control Operator are usually received as priority traffic. They are a known source of reliable information. ARES and SKYWarn nets are a way for operators to build their network and become familiar with the other operators and their locations prior to a crisis so that during an emergency they know where operators are and know they can communicate effectively and reliably. However, building a network is important at other times. Maybe you have just the right piece of knowledge that another operator needs (you've been there and done that). Or you have a problem that just has you scratching your head and someone can save you the heartburn of hours trying to figure it out. Nets are a great wealth of information, as well as providing a community of like minded individuals that are interested in similar gadgetry.
Camaraderie
There's nothing like participating in a net and being surrounded by friends. It is a very rare thing indeed for all operators not to feel welcome during a net. Maybe I'm just super lucky in the Alabama, Georgia, Tennessee Region, and my home roots in Chicago, but the best people in the world seem to be ham radio operators. It seems that meeting up regularly on a net establishes a repor that causes people to actively look for each other at Hamfests or on the frequency at off times for a QSO. While the rest of the world may not understand what makes an operator tick, fellow hams get it and encourage it! This is one aspect of joining a net that really shouldn't be minimized. The connections you make today during the net, could be the connection that saves you hours of trouble shooting, or provides an opportunity for an extra set of hands putting up that tower, or encourages you to come out to field day, or just gives you a break and provides that bit of fun or that laugh that we all need in a day.
Share Knowledge
Most nets have a purpose whether it's emergency communications, technical topics or socializing. There are even nets for those interested in camping, the paranormal or specific tools of the hobby. Regardless of what interests you there's a net for it (and if not, create it! You probably aren't the only one). Nets provide a forum for people of all interests and knowledge levels to meet and exchange a wealth of information. Google has nothing over a net. There's usually someone representing a wealth of information over a variety of topics. Nets provide an opportunity for all operators to gather and share their knowledge. (Including you!) Being relatively new to the community, especially compared to the operators that have been licensed for more years than I've been alive, I've found that just listening I'm absorbing a variety of information that I seem to draw on when I come across a problem or opportunity. There's even been a time or two that I've been able to help solve a problem because of something I've heard or been able to direct one operator to another for help. Nets can be our own ham radio live Encyclopedia, if we learn to leverage the resource to its fullest potential.
---
Want to jump in and help?
We are always looking for Alternate Net Control operators to help us out on a regular basis, we also need someone to take the Net a few times a year for various reasons!
Think about volunteering to be the ANC this week or any week in the future.  It is a BIG help to the NC to know that someone else is listening to the check-ins and conversations because, as you have noticed, sometimes the signals are weak or scratchy and it is hard to hear clearly.  So the ANC is a BIG help, 4 ears are better than 2.
What does the Alternate Net Control (ANC) do you ask.  Well, you listen to the check-ins and write down their names, call signs, location, how they are coming into the net, etc — just like the NC (Net Control) person is doing. You are a 'double check' so to speak.  When / if the Net Control misses a check in or can't hear all that the person checking in said, then you serve / help as a back up with the information.  Finally, at the end of the net, the NC and the ANC compare their numbers of checkins. Usually they both agree. The ANC then emails or texts the list she made to the NC and that's it.
It is very unlikely that the ANC has to become the NC, but with the script you will do fine.  And not to worry — the NC will not pretend to go off the air just to make you become the NC.
Usually that is all the ANC has to do — but, if perchance, the radio of the NC goes kerplooie (is there such a word?) and doesn't transmit or NC has some kind of crisis and can't transmit, then the ANC takes over till the NC gets back on the air.  What do you do while the NC is recovering?  Just follow from wherever the NC was on the script.
For a copy of the TAG YL Net NC script, click here to download a copy.
---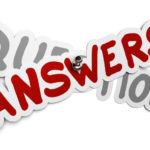 FAQ's
We know you might have some questions, and we want to help you get answers to them! Check back here often as we will update this section as needed.  If you have a question and can't find an answer, contact us and we'll help you out.

What is a YL? YL = Young Ladies.  This is the Ham term for Ladies who are Licensed Amateur Radio Operators (aka Hams).  YLs can be very young, young, old, older, or oldest – They can be Novices, Technicians, Generals, Advanced, or Extras — but all Licensed Female Amateur Radio Operators are always YLs.
What is an xYL? That is a term that has come into use in the past decades to indicate an YL who has gotten married.  However xYL is technically not the correct term.  The original term of YL , which is a CW (morse code) abbreviation, is the one that is technically the correct term to use.
What is an OM? Well, as you might guess, since there are YLs, there are also OMs.  An OM is an Old Man. Nuff said.
What does the term 73 mean? It is a Morse Code (CW) abbreviation.  It had other meanings prior to 1908, but in about 1908, the term 73 acquired its current meaning of "best regards," and is often used as a sign off ending to a conversation on Ham Radio.
What does the term 33 mean? This is another Morse Code (CW) abbreviation which means "love sealed with friendship and mutual respect between one YL and another YL." It was coined by Clara Reger, W2RUF and adopted officially by YLRL (Young Ladies Radio League) in 1940.
Are there any exceptions to this rule of having to be a Licensed Ham to talk on the radio? YES, there are slight exceptions to this rule — One is that in a true true emergency you can go on the air and call for help.  Another is that at the Annual Field Day events there is usually a GOTA (Get on the Air) station where non-hams can talk BUT there must be a Licensed Ham at the station and in control of the station.
What is a Directed Net? Often you hear the Net Control person say "This is a Directed Net".  What does this mean? According to this wiki website
A net or directed net, in radio-amateur operating procedure, is an organized meeting of multiple stations on a common frequency at a scheduled time. One station is designated to serve as net control; all requests to talk to and /or deliver message traffic to the net are initiated by sending an identifier (such as "Question" or "Comment" or your callsign to the net control station and then waiting for the Net Control Station to reply back and ask the station (you or whomever) before that station or you continues with what that calling station (or you) say or need or want to say.. The directed net structure reduces the number of message collisions, where multiple stations attempting to transmit simultaneously could otherwise cause unwanted interference to communication within the group. "
Said in simplier terms: "This is a Directed Net" means that all communications are directed to Net Control and stations should wait to be acknowledged — hence Net Control coordinates all communications instead of everyone just talking willy nilly.
What is an ELMER? An Elmer is the name for a Ham, whether a YL or an OM, who can answer your questions, explain things, loan you equipment, help you with your radios or antennas or whatever, etc.  Feel free to ask him or her for help, suggestions, etc. Elmers LOVE to help all hams whether they are newbies or not.
33 Y'all, See ya there! Terri – N9ZEN
---