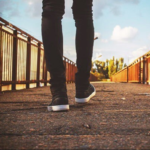 The Sunday Night Net and LMARC, along with K4VCM, are proud to sponsor The Lone Ranger Net!

What is the Lone Ranger Net? Good Question, the net was established after a real event happened in our area which resulted in a local HAM becoming a silent key.
The net meets every night at 7PM ET on the K4VCM 146.790 repeater no tone – offset, or Echolink K4VCM-R node 79190. The repeater is located on Signal Mtn in Chattanooga, TN. You can access it via Echolink anywhere you have access to Echolink.
This is a "Wellness" net. The idea and purpose of the net is to allow a daily check-in for those who wish to have someone make sure they are OK. This could be a shut in, someone who's mobility is impaired, a single person, the elderly, someone who's health isn't good, etc. By checking into the net, everyone knows you're okay. If you wish, and it's strictly voluntary, you can request that further steps be taken should you be a "no show". This could be a call, a text, notify a local relative or neighbor, a drive by, or even notify authorities if necessary. Once again, this is not just a local net, join us from anywhere you can communicate with us via Echolink.
Our first net on April 6, 2020 at 7PM ET was a huge success! We had a dozen or more check-ins with 4 check-ins that requested to be added to the callback list. Let 's keep the ball rolling.
Current Net Controls are:
KC4ZEU – Jeff Gilbert
K4FLH – Bill Price
KN9W – Joe Birchfield
N4WBC – Bill Crowell
KE4RP – Betsy McSweet
KM4DPS – Terry Woods
K4RNB – Ronnie Buck
Listen in, check in, and be a regular. It's always short, usually less than 15 minutes, so join us. Thanks and looking forward to hearing from you on the Lone Ranger Net.
Thanks and looking forward to hearing from you on the Lone Ranger Net.