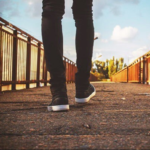 The Sunday Night Net and LMARC, along with K4VCM, are proud to sponsor The Lone Ranger Net!

What is the Lone Ranger Net? Good Question, the net was established after a real event happened in our area which resulted in a local HAM becoming a silent key.
Our Mission: This net was founded on April 6th, 2020, as a daily check in for members of the amateur radio community, no matter their QTH, who wish to have someone check in on them to make sure they're OK.  So, if you live alone, you are disabled, if you need some help with a chore, or you're just wanting someone to check in on you, then this net is here for you.  Join us nightly on the Chattanooga TN repeater 146.790 or on Echolink node 79190.
All are welcome to check in to the net on the Chattanooga TN 146.790 repeater or Echolink node 79190, but the main purpose is to hear from those hams who have asked to have us check on them and be on our daily callback list.  You don't have to be a member of any club or organization to sign up to the call back list or check-in to the net.
Here's how the call back list works.  It's your choice how you want us to proceed if you don't check in to the net and have not notified us that you won't be answering the roll on a particular night.  We'll call or text you to see if all is well.  If we can't reach you by those methods, we can contact a neighbor or relative, notify authorities or for hams in the Chattanooga area do a drive by and a door knock.  If you want to sign up for our callback list, want to sign up to be a net control operator or want to be included on our Prayer List use the form at the bottom of this page to send your information, I.E., name, address, callsign and phone number, and any pertinent information to us.
Here's who makes this all happen!
Our staff and helpers:
Co-Founders: Bill/N4WBC (SK) and Charlie/AD4F (SK)

Fearless Leader: Jeff/AA4JG
Our Net Controllers:
Sundays: Corey/W4ZHA

Mondays: Bill/K4FLH

Tuesdays: Betsy/KE4RP

Wednesday: Jeff/KM4RAA

Thursdays: Terry/KM4DPS

Fridays: Mhenly/KN4MEF

Saturdays: Jim/KO4MKP
Stand-by NCOs:
Jeff/AA4JG

Maggie/N4CFS

Warren WA4BAK
Our Supporters