N4LMC – Lookout Mountain Amateur Radio Community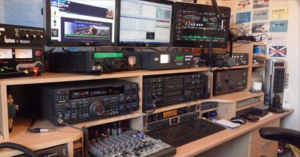 We strive to provide all modes of communication to the HAMs in Chattanooga, TN, NW GA, NE AL and surrounding areas.  There are so many different bands and modes, we concentrate on the repeaters and nodes because that's the part of the hobby that we love being involved in.  We want to bring the connected analog and digital modes to the areas around us that have not had access in the past.  Our vision is to enhance amateur radio by positioning a variety of equipment throughout the area.  We work with local enthusiasts discussing theories, communication models, types of equipment, gadgetry, and more.
Are we a club?  That depends on how you see things.  We are a club by ARRL / FCC definition.  We do meet the minimum requirements and the N4LMC call sign is a "club call".  Beyond that, no we're not, we are a group of people who care about growing Amateur Radio, especially the digital modes!
Our website offers a wide variety of information.  New information and resources are being updated and/or added all the time.  Take a look at the Main Menu and just drill down through all of the choices to check out what we have to offer.
At this time we offer a wide variety of repeaters and nodes that encompass Analog as well as Digital modes.  Our repeaters run under several call signs.  N4LMC belongs to the Lookout Mountain ARC, W4GTA belongs to the Tri-States ARC, W4PL belongs to the Chattanooga Old Timers ARS & W4RRG belongs to the Rebel Repeater Group.  All of these are calls that I/we are authorized to use by those respective clubs and/or trustees.  A HUGE Thank You to all of them!
---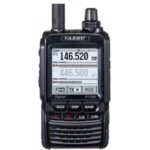 TAG Digital Nets: TAG (which stands for TN, AL GA) are held each Wednesday night for Fusion/C4FM and D-Star.  These are digital only nets and they are off to a great start!   The TAG Fusion net is held on Wednesday nights from 7:30 – 8:30 PM Eastern time.  The TAG D-Star net follows starting at 8:30 and running until 9:30 PM Eastern time.  The TAG DMR net has been combined with the TDARG (TN Digital Amateur Radio Group) and is held on Friday nights at 9:00 PM.  See below for connection information and check out our Nets page for more information, days and times.
The focus of the net will be PDN/HRI operation, setup, HRI-200, and registration questions.  This net will answer questions, however it will not have technical support available to answer in depth questions.  Depending on the question, answers may not be available.  You can also reach technical support during normal business hours.
Join the conversation on the TAG Fusion Net by using one of the following methods:
Wires-X N4LMC X 442.650 – located atop Lookout Mountain
Wires-X N4LMC 442.725 – located atop Signal Mountain
HRI-200's (in digital operation only), you may connect to Room 43369
FTM-100D, FTM-400DR/XDR & FT-2D use PDN/HRI modes – Room 43369
YSF Room "US SOUTHEASTLINK", Room # 95984
D-Star XREF N4LMC 145.160 – located atop Lookout Mountain
D-Star XREF W4RRG 444.725 – located atop Signal Mountain
D-Star XReflector system XRF205-D, XLX205-D and DCS205-D
DMR via the TGIF Network, TalkGroup SOUTHEAST-LINK #43389
Join the conversation on the TAG D-Star Net by using one of the following methods:
D-Star XREF N4LMC-C 145.160 – located atop Lookout Mountain
D-Star XREF W4RRG-B 444.725 – located atop Signal Mountain
D-Star DPLus KA4RVT-C 145.330 – located in Dalton, GA
D-Plus Reflector REF090-D
XReflector XRF139-A
Join the conversation on the TN DARG DMR Net by using one of the following methods:
DMR N4LMC 444.7125 Brandmeister TG3147 TS2 – located atop Lookout Mountain
DMR W4PL 444.150 Brandmeister TG3147 TS2 – located atop Signal Mountain
Brandmeister Talkgroup 3147
See LMARC's Net page for information on all the nets that our systems carry that you can join in on.  Join in on these nets, they won't exist without participation and interest.  Many of these nets are also looking for Net Control persons and Alternate Net Control persons!
---

2019 Field Day is in here!
Field Day 2019 is almost upon us!  Join us for this fun event June 22nd and 23rd in The Cove!  TSARC Field Day will be held at the Cedar Grove Community Center in beautiful McLemore Cove (click the link for Google Maps).  The address is 5395 Cove Road, Chickamauga, GA 30707.  We'll have 2 or more stations setup along with a manned GOTA station to get you on the air!  This is a great location that presents us with unique challenges to Field Day operation.  Field Day will start June 22 at 10AM and run until 11AM Sunday June 23.  We'll also have VE testing available at 10AM Saturday.  We'll have Fusion and D-Star there. Signup to help with station setup, antenna setup, food, teardown and more by sending an email to fieldday2019@tristatesarc.com.
This event is open to the public and we encourage anyone that is interested to come by and visit!  If you're not licensed, but you're interested or just curious, come by.  We will have licensed operators and radios that will allow you hands on operation and get you on the air,  See you there!  To learn more about Filed Day, see the ARRL Field Day website.
---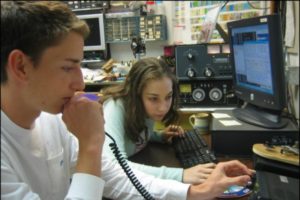 Sunday, 7 PM Eastern on the LMARC Digital Systems,  the Young Operators Digital Voice Net.
Net control will be 9 year old, Extra class Danielle, KE8JNU. This net is geared toward topics of interest for school age young people, either licensed or 3rd party with a licensed operator present.  But even though this is focused on younger operators, all are welcome to participate.  The goal is to enhance discussion of ideas while fostering the development of operating principles and techniques for young people.  Let's help our young people get interested in our hobby, join in, contribute, Elmer them!
Join the conversation via D-STAR or DMR on one of the following:
N4LMC-C D-Star – 145.160 – Lookout Mountain
W4RRG-B D-Star – 444.725 – Signal Mountain
N4LMC DMR – 444.7125 – Lookout Mountain (Talkgroup 31012, Timeslot 2)
W4PL DMR – 444.150 – Signal Mountain (Talkgroup 31012, Timeslot 2)


---
   Chattanooga Sunday Night Net
Be sure to check out the new page for the Chattanooga Sunday Night Net!  We'll update the page with more information and new features as those are available.  Join the Net, just listen in if that what you need to do, hope you'll join in soon!
---
Our Repeaters and Nodes

Repeaters / Nodes that we assist in maintaining

145.350 – W4GTA Yaesu Fusion, Analog / Digital and requires a 100.0 tone.  Provided by the Tri-States ARC.

Echolink – K4VCM-R Node 79190, Linked to the 146.790 K4VCM repeater.  Provided by Tom Morgan, K4VCM.

Echolink – KM4MPF-R Node 946756, Linked to the 444.700 KB4ACS repeater.  Provided by the Sequatchie County ACS.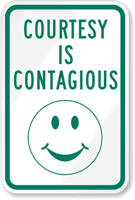 A brief note: The key to success on the air is described by one word: Courtesy.  There's no other way to explain how hundreds of thousands of Amateur Radio Operators can share the same radio frequencies all over the world with minimum interference and conflict.    If you keep courtesy at the front of your mind you'll rarely have difficulty on the air.  An attentive and courteous operator is welcome on our systems, "It's not the class of license the amateur holds, it's the class of the amateur who holds the license"!
With that said, we really want for YOU to
have fun and enjoy this hobby!